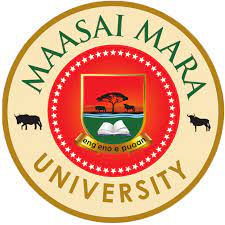 MAASAI MARA UNIVERSITYREGULAR UNIVERSITY EXAMINATIONS 2013/2014 ACADEMIC YEAR
FIRST YEAR FIRST SEMESTERSCHOOL OF BUSINESS AND ECONOMICS
CERTIFICATE IN BUSINESS MANAGEMENTCOURSE CODE: CBM 04
COURSE TITLE: COMPUTER APPLICATIONS IN BUSINESSDATE:16TH APRIL 2014 TIME: 2.00PM – 4.30PM
INSTRUCTIONS TO CANDIDATES
Section A is compulsory
Answer any other THREE questions in Section B
This paper consists of 3 printed pages. Please turn over.
QUESTION ONE (25 MARKS)
a) What is a computer system? (2 Marks)
b) If you were to purchase some computer Software, what FIVE factors would you consider before doing so? (5 Marks)
c) Describe any FOUR functions of system software (4 Marks)
d) Using an appropriate diagram distinguish between a Tree and a Star Network topology. (6 Marks)
e) State any three computer components which when upgraded can greatly enhance the performance of a computer (3 Marks)
f) Distinguish between hardware and software giving examples of each. (5 Marks)
SECTION B (15 MARKS): ANSWER ANY THREE QUESTIONS FROM THIS SECTION.
QUESTION TWO (15 MARKS)
a) Define the four categories of output (4 Marks) .
b) Define the term Search Engine (1 Marks)
c) Describe the uses of electronic commerce (e-commerce) (10 Marks)
QUESTION THREE (15 MARKS)
a) List FOUR types of operating system. (4 marks)
b) Joshua has used a word processor to write his history homework.
Here is some of his homework. (11 Marks)
i. Joshua needs to use the spell-checking tool. Describe what this does. (3 marks)
ii. Joshua fully justifies his text. State what this does to his text. (3 marks)
iii. Describe each of the following software tools as applied in computer. (5marks)
a. Word Processors
b. Spreadsheets
c. Internet browsers
QUESTION FOUR (15 MARKS)
a) Storage devices are categorized into two state them and illustrate their difference. (6 Marks)
b) Describe the function of an operating system and give its advantages in business. (4 Marks)
c) Explain why a computer is a powerful tool (4 Marks)
QUESTION FIVE
a) State and Explain FIVE differences between Internet Explorer and Mozilla Firefox. (5 Marks)
b) Identify The Advantages Of Using An Internet Hard Drive (5 Marks)
c) Differentiate between RAM and ROM. (5 Marks)
………………………………………………………..END……………………………………………………
(Visited 5 times, 1 visits today)