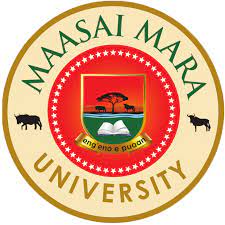 MAASAI MARA UNIVERSITY
REGULAR UNIVERSITY EXAMINATIONS
2015/2016 ACADEMIC YEAR
SECOND YEAR SECOND SEMESTER
SCHOOL OF: BUSINESS AND ECONOMICS
BACHELOR OF: BUSINESS MANAGEMENT
COURSE CODE: BBM 212
COURSE TITLE: INTERMEDIATE MACROECONOMICS
DATE: 10TH MAY 2016 TIME: 11-1 PM
INSTRUCTIONS TO CANDIDATES
1. Answer Question ONE and any other THREE questions
2. Question ONE carries 25 marks
3. Involvement in exam cheating will lead to discontinuation
QUESTION ONE (25 MKS)
Distinguish between the following sets of terms
i) Income and money (2mks)
ii) Real wage and money wage(2mks)
iii) Income velocity and accelerator(2mks)
iv) Underemployment and unemployment (2mks)
v) Inflation and stagflation(2mks)
vi) Liquidly trap and crowing out effect(2mks)
vii) Exchange rate and foreign exchange(2mks)
a) Discuss the reasons that would make you consider the methods National Income computing as inappropriate. (6 mks)
b) Highlight the goals of macroeconomics policy. (5mks)
QUESTION TWO (15MKS)
a) Suppose that Kenya employs a fixed exchange rate regime. In recent months, the Kenya shilling has been under pressure due to a multiplicity of factors, making it to loss value against most world currencies.
i) What is the most likely consequence of this pressure on Kenya's balance of payments position? (4mks)
ii) Would the effect be different if Kenya employed a flexible exchange rate regime? (2mks)
iii) With aid of a well labeled diagram, explain the process by which such situation gets corrected under flexible exchange rate regime. (5mks)
b) Outline the four pillars of classical theory. (4mks).
QUESTION THREE (15 MKS)
a) The Keynesian and classical economists differ significantly on the operations of the labor market. Distinguish in detail the Keynesian and classical views on the labor market. Use diagrams where necessary. (8mks).
b) The recent high rates of inflation in Kenya are considered a threat tot eh country's achievement of its desired levels of economic growth. Do you agree? Briefly explain your answer. (7mks).
QUESTION FOUR (15 MKS)
a) The emergence of the HIV/AIDS pandemic had devastating effects on the economies of most developing countries. This is because it affected labor productivity adversely. With the aid of well labeled diagrams, explain how such effects would be reflected in the economy from the perspective of classical theory. (9mks)
b) Using the classical crowding out of private investment concept, explain the consequences of the Central Bank of Kenya's decision to lower the minimum amount for investment in treasury bonds from kshs.1 million to Kshs.00.000 on the performance of the Nairobi Stock exchange. (6mks)
QUESTION FIVE (15 MKS)
a) Using a well labeled diagram explain the effectiveness of the fiscal policies in the classical, Keynesian and intermediate ranges. (9mks)
b) Outline and briefly explain four causes of unemployment in Kenya. (6mks).
(Visited 39 times, 1 visits today)