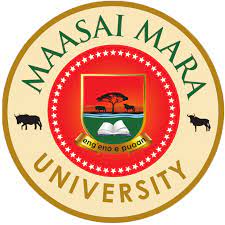 MAASAI MARA UNIVERSITY
UNIVERSITY EXAMINATIONS 2013/2014
SECOND SEMISTER SUPPLEMENTARY EXAMINATION FOR THE DEGREE OF BACHELOR OF BUSINESS MANAGEMENT
BBM 435: AGRIBUSINESS MARKETING SYSTEMS
1.(a).Explain the following terms used in marketing with relevant examples
i. Market niche
ii. Price penetration
iii. Quota
iv. Tariff
v. Product brand
vi. Price floor( each 2mks )
(b).what are the challenges faced in agribusiness market system?(10mks)
(c).what is the role of marketing in agribusiness sytem(8mks)
2 (a) .Market efficiency is only one part of the problem where there is justification for intervention in the market. Explain 5 other reasons for interventions(10mks).
(b)It has been argued that most African countries relatively low level of development
compared to other parts of the world has affected the implementation of agricultural
policies in these countries. Discuss five possible state of affairs that have been done s
having contributed to the state of affairs.(10mks)
4.Cooperative societies have become of great benefit to farmers. Discuss the ways in which farmers benefit from such organization .(20mks).
(Visited 15 times, 1 visits today)